Attracting Millennial Home Buyers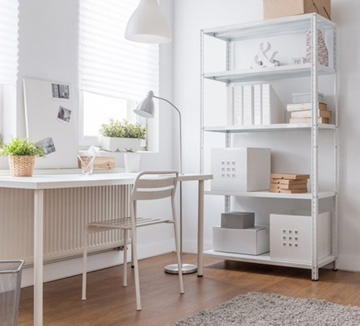 Would you be surprised to learn that 42 percent of new home loans are for millennial buyers? While most people might think that millennials aren't active yet in the real estate market, in reality, they are purchasing (or wanting to purchase) homes in droves, and make up a large share of the real estate market's current potential buyers. If you're not catering the exposure of your home to these young buyers, you could be missing out on a huge market to advertise to, and eventually, sell your home to. But how exactly do you cater to your home or property to a millennial buyer? 
Luckily, Lisa Duke Realty in Jacksonville has over 10 years of experience buying and selling homes; we know what makes all types of buyers tick, and with so many buyers being millennials, we have a good understanding of what they want and how your home can give it to them. We want to give you every tool in our arsenal to make your home the most appealing to most people, so here are some tips on how to attract millennial buyers to your home. Keep reading to learn more!
Use awesome photos
Millennials were the first generation that grew up and developed in an internet-based world. They are more virtually connected than any other generation before them, and as the internet and interconnectedness has exploded in the 21st century, that online relevance and utilization by the millennial generation has only grown too. It shouldn't come as much of a surprise then that nine out of 10 millennial homebuyers begin their searches online. And one of the biggest benefits of an online listing is the visual tools you can provide for a potential buyer, like videos and photos. If you want your home to stand out from the rest, you need high-quality photos with good lighting that showcase how cool your home can look. These pictures will be one of the first things that pop out to potential buyers when they are searching for a home online, especially for Millennial buyers who are used to quickly browsing through thumbnails images.
Market the home's tech features
With the rising concern of climate change and the technological innovation of home features, millennial buyers put a high priority on homes that are both environmentally friendly and technologically modern. This includes solar energy, energy-efficient appliances, smart thermostats, smart appliances, and any other innovations that provide comfort and convenience while mitigating the impact of the home on the environment. Make sure to mention any technology or environmentally-friendly features that your home has in your listing, and showcase these desirable features to potential buyers like Millenials who desire them.
Stage a home office
Any good real estate agent like the ones at Lisa Duke Realty understands the value of effective staging. An open and unfurnished space might feel like a canvas for a talented interior designer, but for your average buyer, having an example of what space could look like provides more cohesive ideas and makes it easier to imagine yourself in the space. You can stage a variety of different rooms in a home, but for the millennial buyers out there, staging a home office might be incredibly valuable. More and more people are working remotely – especially millennials, and many millennial buyers are looking for homes that have room for a home office space. If you have a spare bedroom in your home for sale, consider staging it like a home office. Even if you don't have a dedicated room, you can create an area that looks conducive for work. This could include a corner of the living room, the space under the stairs, or even a converted closet — providing a home office space for a potential millennial buyer to imagine working in could be the idea that pushes your home off of a listing and into a Millenial's hand.
Update Your Garage
If you haven't updated your garage in some time, then now is the time to do it. Garages generally have a strong presence in the initial aesthetic assessment of a home, and for a millennial buyer browsing through a listing, an old looking garage could turn them off from your home pretty quickly. You could change the color of the door to a more modern and complementary color, or install a shelf for storage during the staging. One o f the most important features you can have in the garage is the ability to plug in multiple devices into multiple outlets. More and more millennials are buying electric cars as well, and these cars will need to be charged when not in use. They may also need space for an extra refrigerator and other home appliances like washers and dryers, as the garage is a commonplace to store these appliances nowadays.
Upgrade or stage the outdoor living space
Another important feature for millennial buyers is the outdoor living space. Whether the desire comes from memories of a big backyard as a kid, or the social media trend of sharing cozy outdoor home designs, outdoor living space is critical in the modern era for modern buyers. This is especially true in areas with temperate climates, as a patio or backyard can be used throughout the year. Outdoor spaces can increase the livable size of a home, as well as the capability of a home to host a barbecue or a party or a family gathering. They're great for entertaining and provide room for pets or kids to roam. If you have outdoor space, staging or upgrading it so that millennial buyers can see the potential for use is a quick way to put you at the top of a potential millennial buyer's list
Opt for modern, neutral décor
Nowadays, modern design and decor generally follow a fairly consistent theme of minimalism. Whether that's minimalist shapes, minimalist decor and design, or minimalist color, there is definitely a pattern you can follow to achieve a modern home appearance. When you're getting ready to sell your home, you need to declutter and depersonalize the space, and this often means painting rooms more neutral colors and using minimalist furnishing that will appeal to the greatest number of potential buyers. For millennial buyers this could mean light neutrals, especially gray, and simplistic room layouts. If you're making any updates to your décor, consider choosing items with modern, clean lines and simple geometric designs. Minimalism is a big trend with young adults, and many want their home to reflect that lifestyle. When in doubt, remember that less is more, and all you need to do as a seller is provide an imaginative canvas for your potential buyer to paint their dreams on.
Compliments of Virtual Results
Bottom Line.
You don't need to change your whole home and advertising strategy just to keep up with these rapidly evolving modern trends. But if you are serious about selling your home, you need to market it to relevant populations and you need to do it well. That's where Lisa Duke Realty comes in. We have been effectively buying, selling, and flipping homes in the Jacksonville area for more than a decade, and we are both experienced and up to date on local market trends and buying populations. Give us a call today and see how Lisa Duke Realty can start helping you.
What Others Are Saying